Yes, this is one of those late-late February New Year round-ups! And what a year it's been in general. Moving back to the 'real world' (aka London) has now come and gone, and I'm safely wrapped up in trying to stay ahead of the world's general downward curve.
This site has fully moved from it's previous Dreamhost location and is now being hosted by Slicehost. This has allowed me to add bug tracking through Redmine, which has helped considerably in keeping track of the state of things. I'm still experimenting with the right settings, and there are occasional weekend dips as I move things around, but everything should now be running quite nicely with a combination of Apache and Phusion Passenger. If you're not afraid of managing your own system then Slicehost are highly recommended.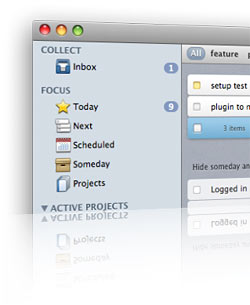 Also in keeping organised I've become enamoured with Things, a very swish looking GTD application for Mac OS X. I'm by no means a GTD addict so I make no claims as to the completeness of this application, but for me it's hit the sweet spot between all the techno-science that GTD seems to involve and something that is attractive and straightforward to use. Tagging is used extensively and this allows a very flexible setup to be created that's tailored to your own workflow. Things has achieved the seemingly impossible job of making task management fun to use.
Following on from this I've drunk deep from the Apple-flavoured kool-aid and am now in possession of an iPhone. I know that for many the iPhone is either a thing of great beauty or of great hatred. Being a mobile phone luddite for so long the iPhone has pretty much knocked my socks off. I've enjoyed using it so much that my other gadgets are starting to feel envious.
In terms of visual entertainment I've also been enjoying the final season of Battlestar Galactica. This show has had it's fair share of twists, and as a viewer you've been dragged through some pretty dark episodes, but it's hard not to just watch in awestruck appreciation as everything grimly unfolds. Also of note has been Dexter, of which season 3 continues on with Michael C. Hall's greatness driving yet another journey through the makings of a monster.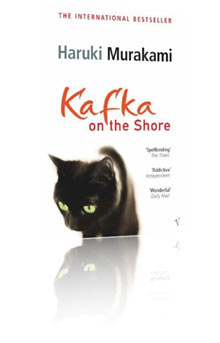 As to reading material, I've been disappointed by The Magus, and wrapped up once more by a set of Haruki Murakami novels (Norwegian Wood, Kafka On The Shore) – off-kilter Japanese stories make for good bedtime reading, dry literary noodling does not.
I've also been reading Cocoa Programming by Aaron Hillegrass. While this book is very detailed in walking you through various parts of Cocoa development, I can't help but feel the need for a little more reference information – the Cocoa system provides such a vast library of features, but it's hard to know where to begin.