I've been churning through a lot of books recently and so I thought I'd talk about some here.
First up is Dr. Zhivago. I'll admit a distinct liking for Russian literature, ever since Crime & Punishment blew me away. The country is so big and has so much history. I just wish I could explore it all. As I do not possess an unlimited budget I have to make do with whatever books I can get my hands on, and this was provided by Boris Pasternak.
I knew almost nothing about this story. I've never watched the movie, although I was aware it was a big thing back in the 60's. It even seems to have been remade for the TV, and stars the delightful Kiera Knightley (shown above for decorative effect).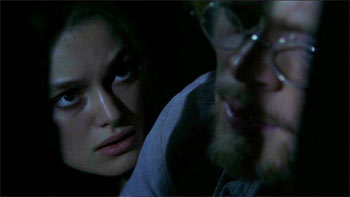 Like most epic books, the pace is slow to begin with. For those who have seen neither the movie nor the book, it's essentially a love story set against revolutionary Russia. Similarly to War & Peace and most of the other 'big' Russian novels, the story is vast in scope: people, cities, landscapes, politics, and love. It covers everything and yet still manages to be a very personal story about Zhivago, his struggles through the turmoil of the revolution, and his anguish of being torn between two women.
The story is very masterfully written and is no surprise it won the Nobel Prize for literature back in 1958. It is also no surprise that the Soviet government censored much of the story on its release and eventually made him renounce the prize. While not specifically anti-communist, it doesn't make any attempt to glorify history and simply tells the story as it was: with hope and aspiration, and corruption and desperation. This is particularly interesting as Pasternak was a staunch supporter of the revolution, although I suspect he became a little disillusioned at its brutality and that of the proceeding government.
For me it was a fascinating read. I knew about the lead-up to the revolution, and I knew what happened after the revolution, but I didn't really know anything about the event itself. Like a lot of history it somehow gets summarized to the point where it no longer depicts events in terms of humanity (the suffering of the masses), but just in terms of a few personalities (the key players). Once that happens then the details disappear.
Ultimately this is not a history book, but simply a great story that happens to occur during an important period of history. Highly recommended stuff.