The finished result & conclusion
So that's it – the Kubrick theme has been thoroughly dissected and we now have our own basic, but personalised, theme.
The experience gained here should allow us to break away from the overall Kubrickness of our new theme, and let us experiment with entirely different designs. One important fact that should now be apparent is that the layout in Kubrick is not imposed by WordPress but is just one of many possible ways of using WordPress. Experimentation is definitely the key.
Before I finish I will show the final theme, using the three designs introduced in part two. It should be noted that minor changes to margins have been made to improve the overall appearance. These changes have been included in the downloadable themes.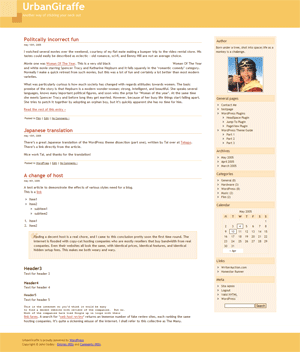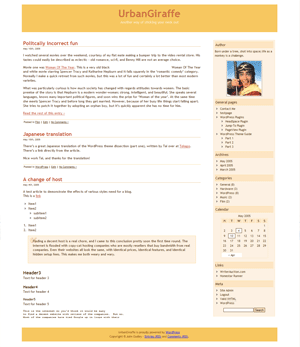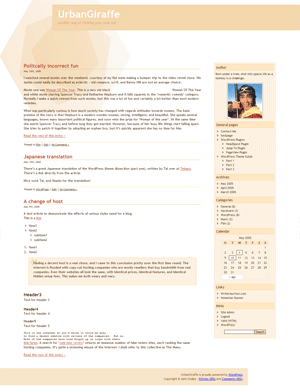 I hope that this series of guides has been useful and that it might serve as a starting point for your own creations.
Support
Please direct all support questions to the Theme and Templates support forum. Any support questions left on this page may not be answered.