It would be easy to assume that everyone on the internet speaks English. The majority of software is produced in English simply for the reason that doing so gives it a larger potential audience (or, maybe more appropriately, gives it access into the American market). However, you shouldn't assume this means everyone reads and writes English at the same level, or that non-native speakers wouldn't want software in their own language. There is a world of speakers outside of English and now is the time to tap into them.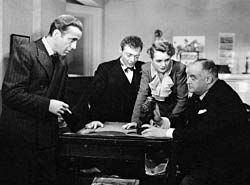 This guide is another in the Inside WordPress series and will show how to prepare WordPress themes and plugins for localization. Not only will this open up your theme or plugin to more people, but it will contribute to the international reach of WordPress, and you'll receive the very satisfying feeling of seeing your own work in another language. A little extra effort at the start will soon pay off.
Some important points:
You do not need to speak multiple languages yourself – localizing a theme or plugin just requires modifications to your code, not actual translation of words
The localization process is relatively simple – there is no reason not to localize everything you create!
The guide will be written from a beginners perspective, but will take you through some fairly advanced concepts. As a theme or plugin creator it is assumed that you will be familiar with both HTML and PHP, although detailed explanations will be given at each stage.
If you are a translator you can read the sister article, Translating WordPress, which explains how to take an already prepared theme or plugin and translate it into another language.